DFM TOUCH

Vibration Transfer Solutions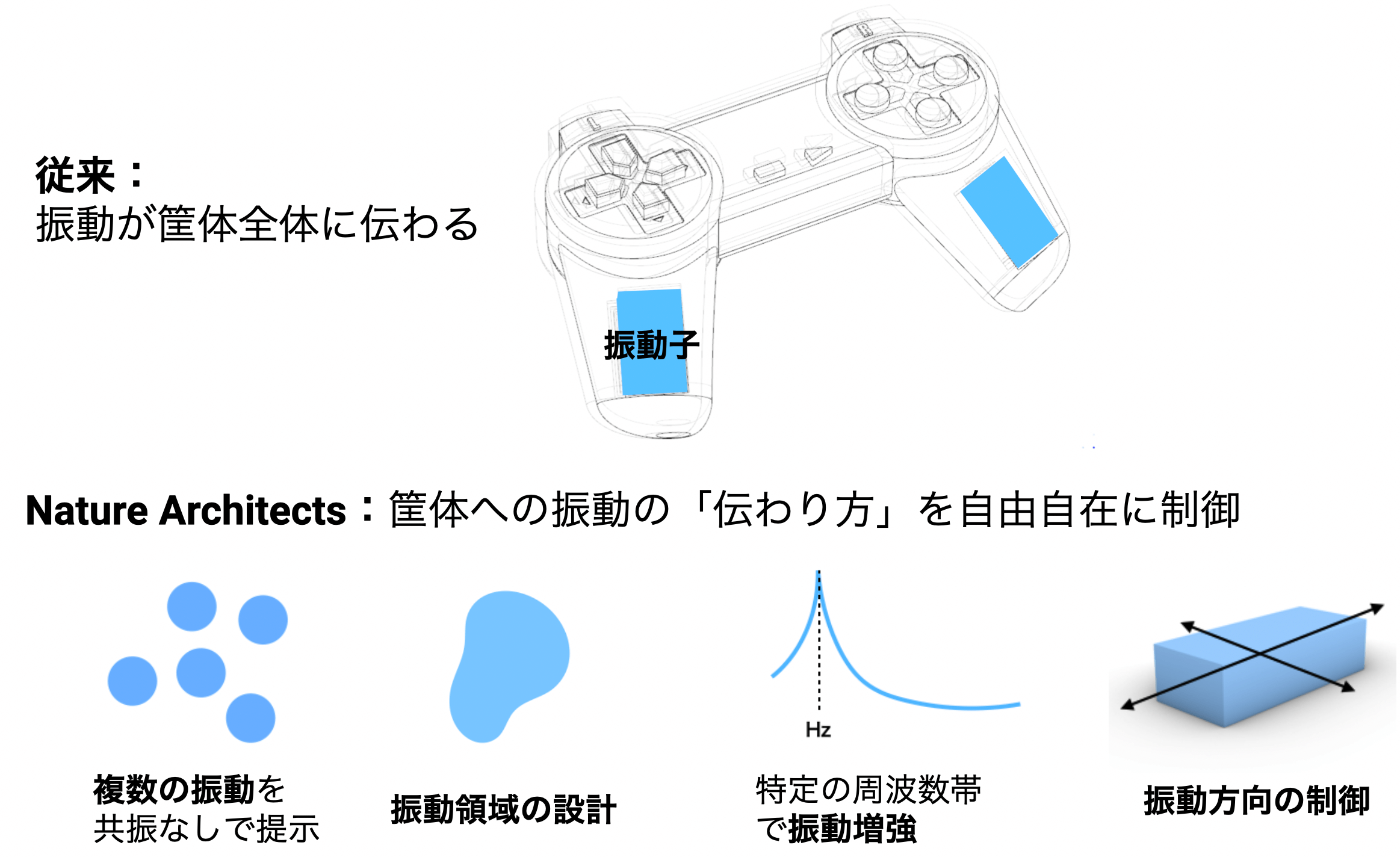 DFM TOUCHとは
DFM TOUCH
振動によって情報を提示する触覚(ハプティクス)技術は、近年スマートフォン、ゲーム、モビリティなど様々な領域で用いられています。DFM TOUCHは振動アクチュエータが組み込まれたプロダクトの筺体に適切な幾何構造を設計・加工し埋め込むことで振動伝達を次の4つの方法で制御します。


1. 狙った振動領域のみに振動を伝える
2. 振動を分離し複数振動子の共振なく情報を提示する
3. 特定の周波数の振動を強める
4. 振動方向によって振動の強度や伝わり方を個別に制御する


これにより、より多様な情報を振動によって伝達します。


In recent years, haptics technology, which presents information by vibration, has been used in various fields such as smart phones, games, and mobility. 1.

1. transmit vibration only to the targeted vibration area
2. separate the vibrations and present the information without resonance of multiple transducers
3. intensify vibration at a specific frequency
4. Individually control the intensity and transmission of vibration according to the direction of vibration.

By doing so, a greater variety of information can be transmitted through vibration.


Collaborators of DFM TOUCH

Other vibration actuator suppliers